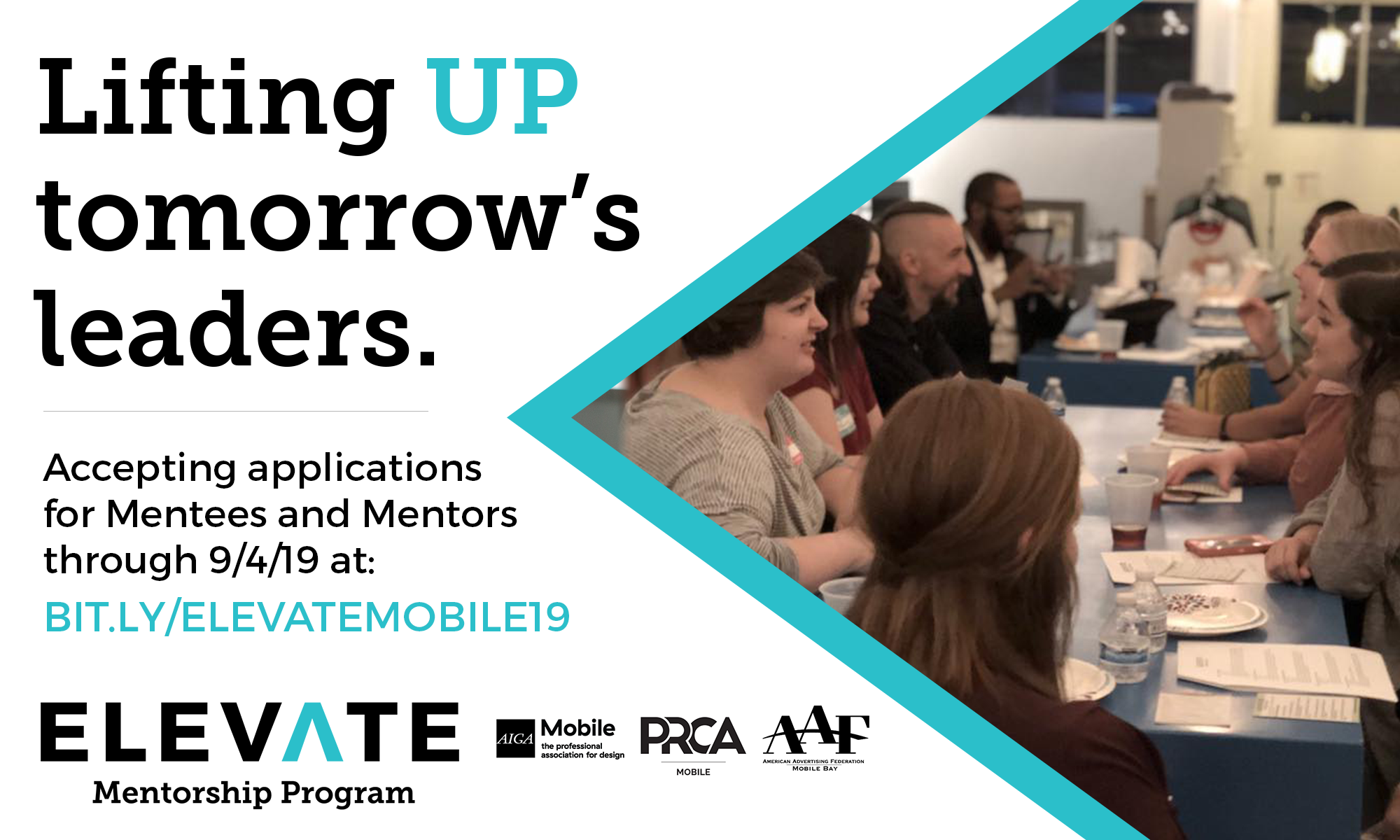 Developed in partnership with the PRCA Mobile and the AAF Mobile Bay, the Elevate Mentorship program's mission is to provide a unique mentorship program for college students and young professionals in the fields of public relations, advertising, communications, and graphic design The Elevate Program is a six-month structured mentorship experience for junior and senior-level students as well as recent graduates (1-2 years post-graduation) who seek to work in the fields of design, advertising and communications/public relations. Applications are now OPEN! We are seeking potential mentors and mentees in the fields listed above. Mentor applications are free. There is a $10 fee for mentee applicants who are members of one of the sponsor organizations and a $15 fee for non-member mentee applicants. Spots are limited and applications will be carefully considered. Selected candidates will be notified 4-6 weeks prior to program launch. The program runs October 2019 – April 2020 (December Excluded) and participants are required to attend monthly meetings on the second Monday of each month at 6pm. Apply as a Mentor or Mentee
here.
To read more about the program and its requirements
click here.
 Applications are due by September 14, 2019.