Junior and senior-level design students and emerging design talent are invited to attend Flourish: The Emerging Designers Conference hosted by AIGA Mobile and the University of Mobile Visual Arts Department. Attendees will have the opportunity to participate in portfolio reviews with area professionals during one-on-one mock interviews, receive important career tips at our Q&A panel discussion and hear from keynote motivational speaker, designer, and letterer Scotty Russell, founder of Perspective Collective. Whether their ambition is to join a firm or freelance, students will receive important career advice and valuable feedback on their work and start to build a professional network of peers and professionals. Plus, grab some sweet Dribbble swag during our Dribbble Networking Break in the afternoon! Full day conference attendees will be entered to win one of several door prizes including subscriptions to Adobe Creative Cloud and a Wacom Intuos Pro Tablet!

A limited number of half-day tickets will be made available at a significantly reduced rate for the Q&A panel and Keynote portions of the day only. Lunch, reviews and door prizes will not be provided for these ticket holders. Please register early to ensure your spot.

Full-Day Conference Schedule*
8:30am–9:30am: Registration, Continental Breakfast, Professional Headshots
9:30am–12:30pm: Portfolio Reviews
12:30pm–1:10pm: Lunch
1:15pm–2:00pm: Keynote with Scotty Russell 
2:00pm–2:30pm: Dribbble Networking Break
2:30pm–3:45pm: Q&A Panel
3:45pm: Closing Remarks

Half Day Schedule*
12:30pm–1:00pm: Registration
1:15pm–2:00pm: Keynote with Scotty Russell 
2:00pm–2:30pm: Dribbble Networking Break
2:30pm–3:45pm: Q&A Panel
3:45pm: Closing Remarks

*Schedule is subject to change

---
Scheduled Reviewers
RT Herwig – Red Square Agency

Chase Matthews – Infirmary Health

Jason Frostholm – Creative South Podcast

Fredrick Norfleet – Davis, South, Barnette & Patrick

Melissa Potterbaum – Standard Furniture

Johnny Gwin – Hummingbird Ideas

Amanda Pritchard – University of Mobile

Beau Vignes – Columbia Southern Education Group

Lindsey Stiegler – Soirée Signatures Invitation Studio

Matt Johnson – Crown Products

Josh Holland – Gulf Coast Exploreum Science Center

Courtney Crowe – Televox Software

Nancy Hughes – Identity Graphics

Alec Lewis – Red Square Agency

Diana Nichols – University of South Alabama

Jenny Pelham – Gwin's Printing

Terry Edeker – Pixallure

Lindsay Sherrin – Crown Products

Brian O'Neill – Lamar Advertising

Chris Rowe – Red Square Agency

Stacy Wellborn – Wellborn // Strategies

Joannah Seaborn – Infirmary Health

Scotty Russell – Perspective Collective
---
About Scotty Russell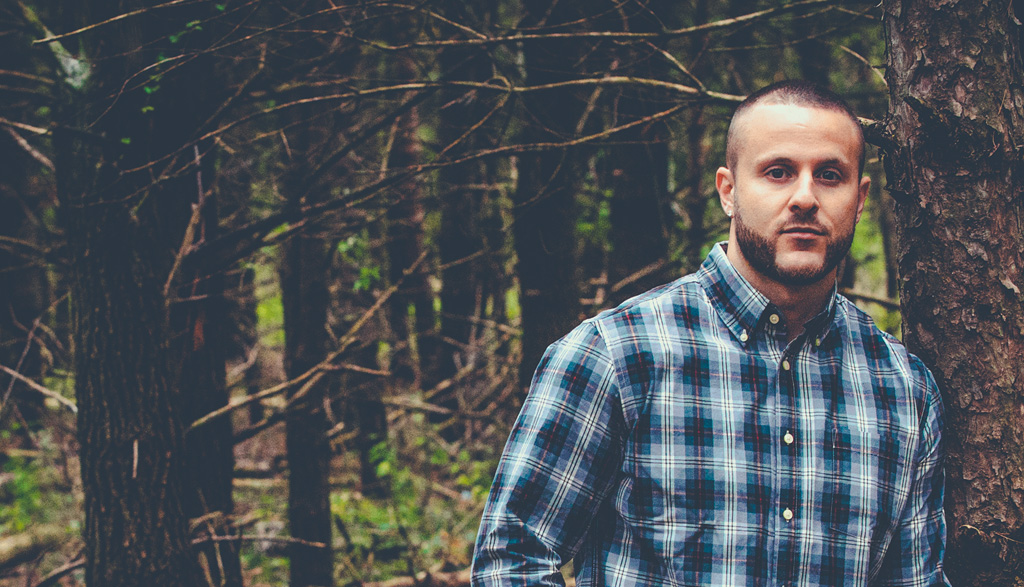 Scotty Russell, is an illustrative lettering lifestyle coach from Cedar Falls, Iowa. 
"I have a passion for helping people like you find excitement, direction and momentum in your daily pursuit for your creative purpose. It's all about empowering you to become the best version of yourself so you can make a living of doing what you love.
My focus is on creating, teaching and speaking inspiring content that helps you find something to look forward to each day. I've been where you are and know your hardships — that's why I target my content specifically to the exact things you are struggling through my newsletter and blog.

I'd be honored to have you join my team so we can grow together."

Follow him on social media here:
---
Sponsors
We have to send a big shout out to our amazing and generous event sponsors:
• Adobe
• Wacom
• Foosackly's
• Dribbble
• Crown
• University of Mobile
---

 FAQs
How many reviews will I receive?

You will meet with at least two and most likely three professionals during the portfolio reviews. 
Can I choose my reviewers?

Unfortunately no, but every effort will be made to provide you with a well-rounded review experience.

Do I have to participate in the portfolio review?

No, a limited number of tickets are available for the Q&A panel and Keynote portions of the day only. Lunch will not be provided for these ticket holders.

Are there ID requirements or an age limit to enter the event?
If you are an AIGA member (regardless of chapter), please be prepared to provide us with your AIGA member ID or AIGA member number. If you are a student please be prepared to show your student ID. While this is a student and recent alumni focused event, we welcome recent graduates and professionals – just be aware that you may be reviewed by professionals younger or less experienced than yourself. However, we guarantee that we have carefully selected these reviewers for their passion, talent and success. 

What are my transport/parking options getting to the event?
Look for the signs that indicate where to park. Parking is located in the lots directly across from Ram Hall (behind Weaver Hall) and next to the Library.

How should I dress?

We recommend that students dress professionally, as if they are attending an interview.

What should I bring?

Attendees should bring at least 4-6 projects for review. A maximum of 10 items is recommended. A printed portfolio book or binder or you may use a digital portfolio (iPad/tablet/laptop) is acceptable. Make sure that your digital portfolios are properly charged and that you bring a backup charger just in case. Portfolios mounted on boards are not recommended. Bringing copies of your resume and/or business cards is also a good idea.

Where can I contact the organizer with any questions?
You can email Communications Director/Education Co-Sponsor Chair Megan Cary at web@mobile.aiga.org with any questions.

Do I have to bring my printed ticket to the event?
No, we will have a list of attendees who have paid.

Can I pay at the door?

Possibly. We will put up a notice on our website should we reach capacity before hand. Pricing will increase to $50 for those who choose to pay at the door and not pre-register. We cannot guarantee availability.

I am from out of town, where can I stay?

There are several hotels near the University of Mobile in Saraland, Alabama. The Holiday Inn Express & Suites, Hampton Inn Mobile North-Saraland and Comfort Suites Saraland.

Is food provided?

There will be coffee and breakfast pastries during registration and lunch will be provided for those attending the full-day conference. Food is not included for Keynote/Q&A only ticket holders.