Junior and senior-level design students and recent graduates are invited to attend Flourish: The Emerging Designers Conference hosted by AIGA Mobile and Spring Hill College. Attendees will have the opportunity to participate in portfolio reviews with area professionals during one-on-one mock interviews, receive important career tips at our Q&A panel discussion and hear from keynote speaker Phim Her, Marketing Solutions Manager at the Washington Post. Whether their ambition is to join a firm or freelance, students will receive important career advice and valuable feedback on their work and start to build a professional network of peers and professionals. Full-day conference attendees will be entered to win one of several door prizes.

A limited number of half-day tickets will be made available at a significantly reduced rate for the Q&A panel and Keynote portions of the day only. Lunch, reviews, headshots and door prizes will not be provided for these ticket holders. Please register early to ensure your spot. 

Full-Day Conference Schedule*

8:00am–9:00am: Registration, Continental Breakfast, Professional Headshots
9:00am–11:45am: Portfolio Reviews
12:00pm–1:00pm: Lunch provided by Publix
1:00pm–2:15pm: Keynote with Phim Her
2:15pm–2:25pm: Break
2:25pm–4:00pm: TBD
4:00pm: Closing Remarks
Half Day Schedule*
12:30pm–1:00pm: Registration
1:00pm–2:15pm: Keynote with Phim Her
2:15pm–2:25pm: Break
2:25pm–4:00pm: TBD
4:00pm: Closing Remarks


*Schedule is subject to change

---
About Phim Her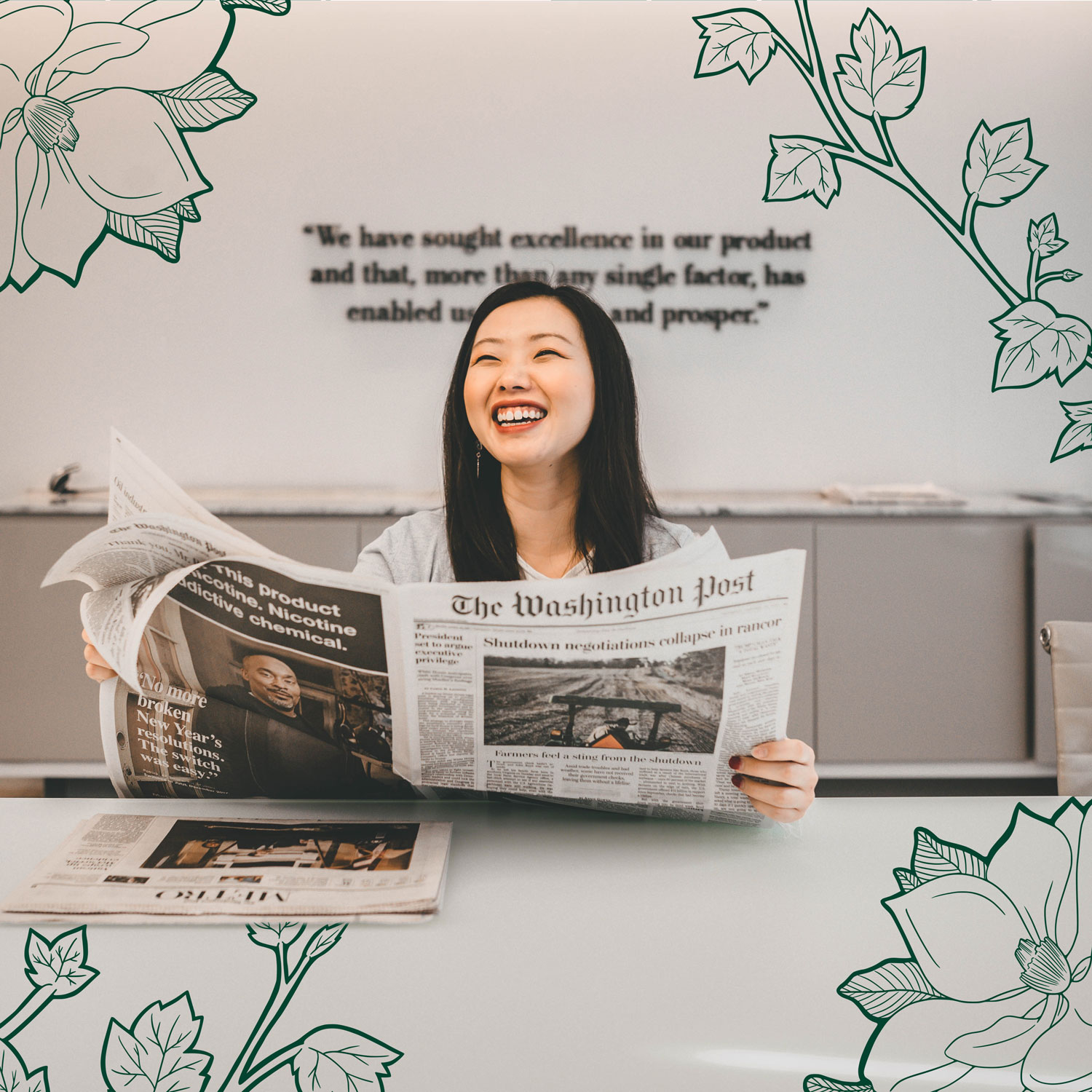 Phim is a marketing solutions manager at The Washington Post, where she leverages her strategic marketing and creative storytelling expertise to support democracy and the free press. She is an active member of AIGA, where she most recently served as Co-Chair with Douglas Davis on the National Diversity & Inclusion Task Force and Content Lead on the National EMERGE Initiative. One of Phim's favorite quotes is: "We must move from talking about the world of design to talking about the design of the world." This is why you will see her talking about politics in a design meeting, and design in a meeting about politics and social impact.
---

Reviewers 
Coming Soon
---
Sponsors
We have to send a big shout out to our amazing and generous event sponsors:

---
FAQs
How many reviews will I receive? 

You will meet with at least two and most likely three professionals during the portfolio reviews. If you arrive late or miss a review session on accident we can't guarantee those will be made up during the event. Every effort will be made to accommodate, however. 
Can I choose my reviewers? 

Unfortunately no, but every effort will be made to provide you with a well-rounded review experience. 

If a reviewer appears to be free during a review round may I take that session? 
If a reviewer is free during a session we will assign people to that reviewer as necessary. Please do not go up to a reviewer without asking a volunteer first. 
Do I have to participate in the portfolio review? 

No, a limited number of tickets are available for the Q&A panel and Keynote portions of the day only. Lunch will not be provided for these ticket holders. 

Are there ID requirements or an age limit to enter the event?
If you are an AIGA member (regardless of chapter,) please note that we may ask you to provide us with your AIGA member ID or AIGA member number. While this is a student and recent alumni focused event, we welcome recent graduates and professionals – just be aware that you may be reviewed by professionals younger or less experienced than yourself. However, we guarantee that we have carefully selected these reviewers for their passion, talent, and success. 

What are my transport/parking options getting to the event?
Spring Hill College, Byrne Memorial Hall 
Mobile, Alabama 36608
We recommend entering the University via the Old Shell Road entrance, near McGregor Avenue across from Carpe Diem Coffee House. Traveling East, from I-65 the entrance will be on your left. If you are traveling West, from McGregor Ave. the entrance will be on your right.
Upon entering the University take a left after the Guard House on to East Portier Lane. Byrne Hall will be at the parking lot on your right. It is a large, west-facing Brick building with columns that faces the soccer field. There will be signage as you enter the University directing you to the Hall.
How should I dress? 

We recommend that students dress professionally as if they are attending an interview. 

What should I bring? 

Attendees should bring at least 4-6 projects for review. A maximum of 10 items is recommended. A printed portfolio book or binder or you may use a digital portfolio (iPad/tablet/laptop) is acceptable. Make sure that your digital portfolios are properly charged and that you bring a backup charger just in case. Portfolios mounted on boards are not recommended. Bringing copies of your resume and/or business cards is also a good idea.

Where can I contact the organizer with any questions?
You can email us at web@mobile.aiga.org with any questions. 

Do I have to bring my printed ticket to the event?
No, we will have a list of attendees who have paid. 

Can I pay at the door? 

Possibly. We will put up a notice on our website should we reach capacity beforehand. Pricing for the full-day conference will increase to $50 for those who choose to pay at the door and not pre-register. We cannot guarantee availability. 

I am from out of town, where can I stay? 

We like the Hampton Inn & Suites and Homewood Suite by Hilton at Providence Park
Is food provided? 

There will be coffee and light breakfast snacks during registration and lunch will be provided for those attending the full-day conference. Food is not included for Keynote/Q&A only ticket holders. We can't guarantee to honor dietary preferences/needs due to the fact that all food is donated. However, there are many restaurants nearby that may accommodate you. 
What is your cancellation policy?

You may request a refund until 48 hours before the event. After that period all sales are final. 
Are educators allowed to attend? 

Educators receive free entrance when accompanying students to the event. Please email web@mobile.aiga.org to let us know you are attending. 
---
Graphics by Paige Garland and Heath Vester