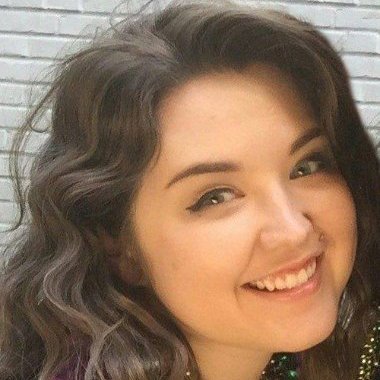 We sat down with AIGA Mobile Programming Director, Lindsay Madison Sherrin, Springhill College graduate and Senior Designer at Crown Products as she answered 5 questions in 5 minutes.
1. Are you from Mobile? Where did you go to school?
I'm from Fairhope, but close enough. I went to Spring Hill College in Mobile and graduated with a BA in Graphic Design.
 
2. What's your day job? Do you have any passion or side projects?
Senior Creative Designer in the Marketing Department at Crown Products. I also do non-profit volunteer work for the Baldwin County Humane Society.
3. Who is your design hero?
Freddie Mercury – yes, of Queen. He went to design school and designed Queen's crest and album covers.
4. Why did you join AIGA?
I joined when AGIA Mobile was first forming because I wanted to help in getting the chapter up and going.
5. What's your favorite/least favorite font and why?
Favorite: Gill Sans, because I like that it is a humanistic sans serif. Least favorite: Papyrus: It is over used and improperly used. Also, because I had to cut it out of vinyl once, just no.
Bonus Question: What are three words that define you?
Spunky, outgoing, quirky
Connect with Lindsay
Instagram: @l.m.sherrin